Published on 22/02/2019
Rave Reviews as "Mexico's Newest Must-Play"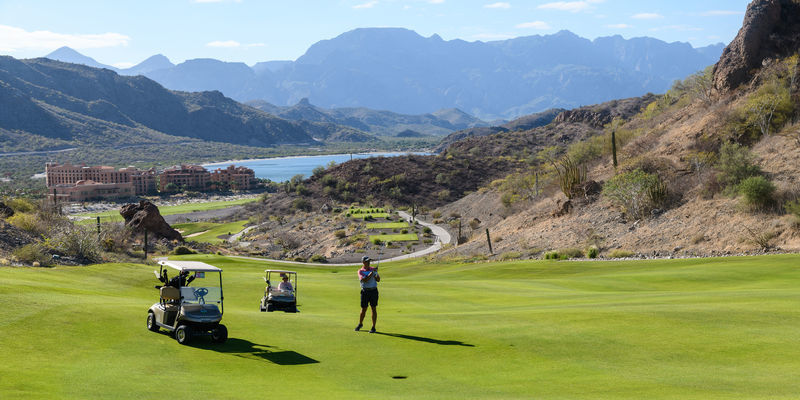 Randy Williams, writer for GolfPlus Magazine, recently reviewed TPC Danzante Bay, leaving behind rave reviews for the Loreto golf course. In the four-page spread, which begins on page 58 of the February edition (page 52 of the online viewer), Williams describes the elements at TPC Danzante Bay that make it "Mexico's Newest Must-Play." In his words its the "scenery and playability" of the course that make it the ideal destination for a round of golf. "It is a layout where one can golf year-round in a playerfriendly setting that brings into play many natural components including the desert, mountains, waters and canyons." For more information about the course and the golf resort, Villa del Palmar at the Islands of Loreto, check out Williams piece here: https://bit.ly/2NnTKQM
Interact with us
Alan C

UNBELIEVABLE Villa del Palm...
Great resort, excellent staff, beautiful golf course, excellent food and service, beach amazing, it was really unbelievable, more than i expected, better than the pictures...i am going back...
360 Estrella

A very unique and beautiful...
A very unique and beautiful setting Opinión sobre el Villa del Palmar Beach Resort & Spa at The Islands of Loreto Opinión escrita Hace 6 días Traductor de Google This was our fourth time to visit…
Happyloreto

Each trip we are even more ...
 Our room is exceptionally clean and it feels like home! The maid service is amazing, they are sweet and kind and ready to please. The Reception is highly knowledgeable and Sahariana did a…
2018 Heather

The most amazing hidden tre...
This was the most amazing vacation. We were treated like kings and queens during our entire stay.All the staff we encountered were amazing and truly wanted our stay to be the best. Everything from the…
Lwazz

Lovely resort
Resort is beautiful and staff are lovely! From the moment we arrived to when we (sadly) had to leave, we felt taken care of. Food is great with lots of options. The beach is amazing and warm, and the…
701golden

Dolphins galore, good food,...
First of all, I can't say enough about the staff that waited on us throughout our trip! I have to specifically mention Abraham, Alex, Roberto, Rafa, Luis, Benjamin, Manny, Miguel and Armando. They…
Parhelion Cellars

Above and Beyond Expectations
There is something really special about this particular resort. Nothing but smiles and new friends to be made. It might be the beautiful location and the fact that the waters are protected. Nothing…
Theresag78883

That's why we keep coming b...
As always, it is the best place where we can spend our vacations. This time we came with two other couples, and we tried a lot of new things (We even went to the town!) Samantha at the lobby was a…
Anskyone

Incredibly Relaxing 2nd Vis...
Came back a year later and things are just as beautiful and relaxing as a year ago. Some overall hotel/property improvements since, service is still great, food is excellent and activities are…