In light of the current situation, we are aware that many of you may have questions or concerns regarding travel to Loreto and/or your upcoming reservations. We assure you, we are here to help in any way we can.
Please contact the resort directly at
+52 (613) 134 1000
or by email at
reservaciones.vdpl@vgloreto.com
should you need information or have any questions you'd like answered.
Villa del Palmar Beach Resort & Spa at the Islands of Loreto
All Inclusive and Room Only Beachfront Resort in Loreto, México
Deals & Specials
Limited Time Offer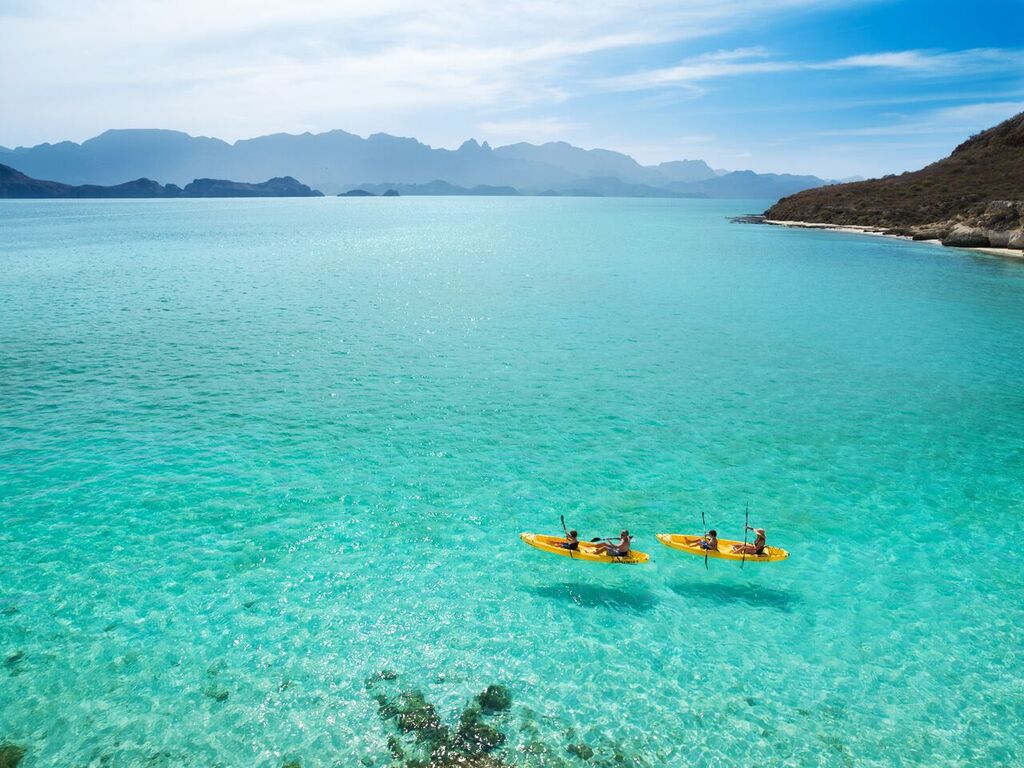 "UNBELIEVABLE Villa del Palmar at Dazante Bay"
Alan C
Great resort, excellent staff, beautiful golf course, excellent food and service, beach amazing, it was really unbelievable, more than i expected, better than the pictures...i am going back...
Review From Tripadvisor.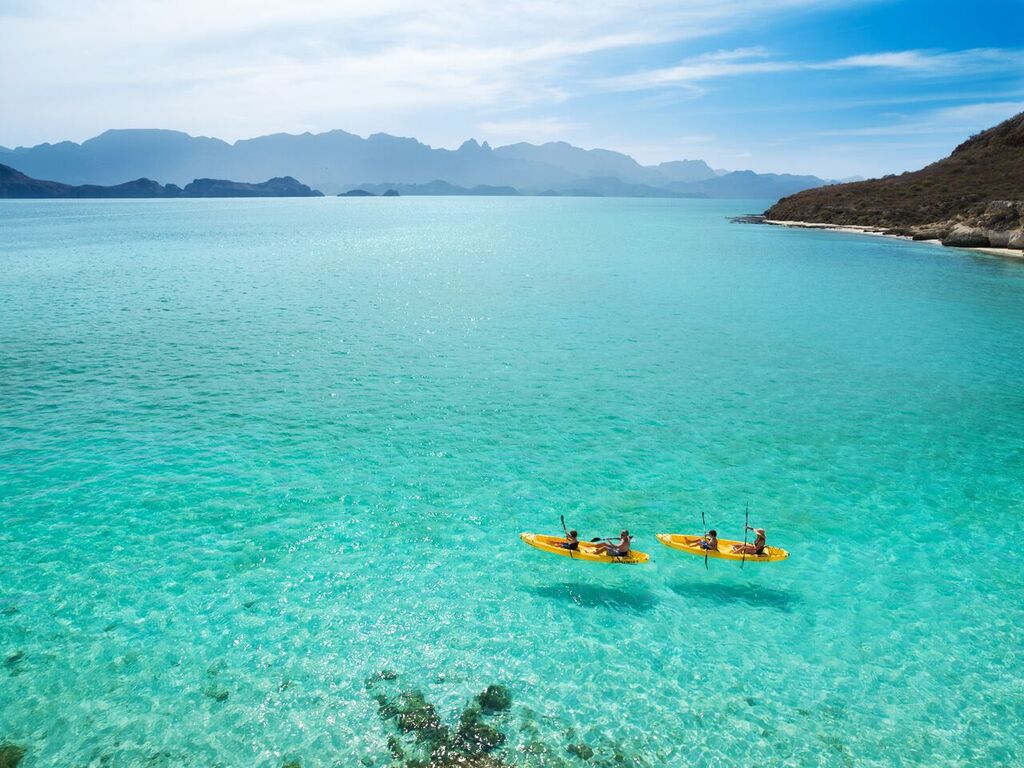 Why book with us?
When you book directly with us, you can revel in knowing that you'll not only receive the most friendly and comprehensive service, but also that you'll get the best prices guaranteed on your Loreto, Mexico vacations. You'll also find exclusive hotel deals, special promotions, and no hidden costs. Book your stay at Villa del Palmar at the Islands of Loreto and experience what everyone is raving about.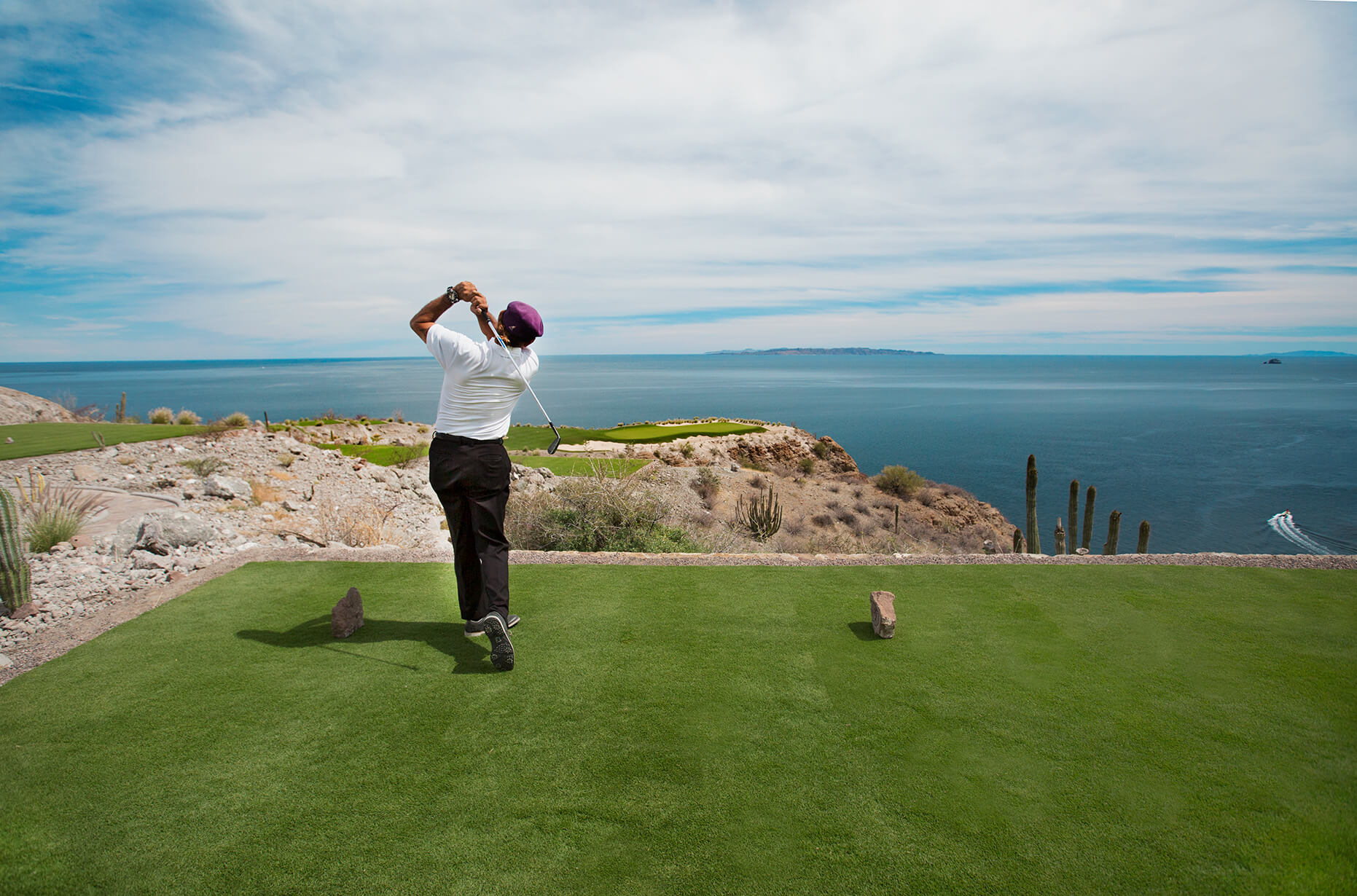 Resort Highlights
Certificate of Excellence and three-time winner of the Best Hotels of the World Award.
Nestled on a secluded section of beach where crystal clear, shallow waters provide the perfect playground for swimming, snorkeling, and all types of water activities.
European Plan (room only) or Loreto All-Inclusive Packages available.
Family-sized Suites and Premium Floor options Can sleep up to 12 guests.
Five different pools that when combined form a giant sea turtle.
Gourmet Cuisine - Fine-dining at its best, with access to the Palmita Market, a mini-supermarket with everything you need for your Mexico vacations and more!
Award winning and world-ranked 39,000 sq. ft. Sabila Spa – with over 75 spa treatments.
TPC Danzante Bay - a spectacular 18-hole golf course in Loreto designed for PGA Tour play.
The 17th hole at TPC Danzante Bay is already considered one of the most iconic holes in the world by many golf experts.
Golf Clinics for beginners and kids.
Children will enjoy a fun and safe experience at our Kid's Club, where our dedicated and trained staff will care for them throughout their stay.
Villa del Palmar at the Islands of Loreto is an eco-friendly resort.
Snorkeling, diving, kayaking and paddle boarding in Loreto, Mexico!
Get up close and personal with turtles, manta rays, dolphins, and hundreds of species of fish on our scuba diving tours, led by certified guides and our dive master.
We are located on the "Aquarium of the World!" All year long, there are distinct species of fish that allow you to practice the ultimate in sport fishing.
Loreto is the only "Pueblo Mágico" (Magical Town) in Mexico with its own international airport. Come and discover why!
Loreto Mexico Hotel Suites
At Villa del Palmar Beach Resort & Spa Loreto, a splendor of true Mexican hospitality effortlessly blends with rich materials and insatiable comforts to bring guests the ideal home away from home experience. Guests opting to stay at this Loreto all inclusive resort can choose from a variety of suites that vary in size and can accommodate your every need. They range from Deluxe Suites perfect for couples or small families to larger Presidential Four Bedroom Penthouse, idyllic for those traveling in small groups or big families. Each suite comes complete with quality linens, sufficient dishware for each guest, one or more flat screen televisions, and patio furniture for enjoying your private outdoor space.
Premium Floor
Enjoy a vacation experience unlike any other at one of the best Loreto hotels when you book one of the Premium Floor Suites at Villa del Palmar at the Islands of Loreto. These luxury suites in Loreto, Mexico take vacationing to a whole new level. In addition to the inclusions and amenities of each respective suite, you'll have access to a greater number of comforts including guaranteed ocean views, a mini-bar stocked once per stay, superior furniture, linens, and appliances, access to the Elite Lounge area, complimentary late check-out, free use of kayaks and paddleboards, access to the Hydrotherapy circuit at the Sabila Spa, and in-suite Wifi access point
Resort Location
Villa del Palmar Beach Resort & Spa at the Islands of Loreto sits perched on the pristine Danzante Bay property, overlooking the Sea of Cortez and the stunning natural habitats that call Loreto, Mexico their home. Amid the rolling Sierra de la Giganta mountains and picturesque desert terrain...
All Inclusive Plan
Settle for nothing less than the best when you opt for the all inclusive packages at Villa del Palmar at the Islands of Loreto. As one of the best all inclusive resorts Loreto has to offer, you'll find everything you need for limitless fun and indulgence on your Mexico vacations. Get access…
Weddings in Loreto, Mexico
Celebrate life's greatest moments at the best Loreto all inclusive resort. At Villa del Palmar at the Islands of Loreto, you and your loved ones can indulge in a luxury wedding in Mexico that tempts your imagination and whisks you away on a whimsical adventure. If the stunning views and limitless luxuries don't convince you, let the perfect destination wedding packages and supreme service provided by our dedicated wedding planners help you decide. After all is said and done, you'll know you made the best choice of your life.
Alan C

UNBELIEVABLE Villa del Palm...
Great resort, excellent staff, beautiful golf course, excellent food and service, beach amazing, it was really unbelievable, more than i expected, better than the pictures...i am going back...
360 Estrella

A very unique and beautiful...
This was our fourth time to visit Danzante Bay and the Islands of Loreto. Inour opinion, Villa del Palmar is the crown jewel of the Villa Group offerings. It features a wonderful, tranquil…
Happyloreto

Each trip we are even more ...
Our room is exceptionally clean and it feels like home! The maid service is amazing, they are sweet and kind and ready to please. The Reception is highly knowledgeable and Sahariana did a…
Bonsaiman99

Totally Amazing, Relaxing, ...
We have been coming here yearly for the past seven years (it only opened eight years ago) and each year we love it even more than previously. The staff, the location, the facilities and the ambience…