Airport Pickup
TRANSPORTATION
When you schedule your Villa del Palmar Loreto transportation, we'll handle all the details, including coordinating your airport pickup, Loreto airport drop off, and anything else you need en route to our resort. When you confide in us, we'll do everything to ensure your timely arrival and departure. Start the process by filling out our Loreto airport transportation form with the details of your flight itinerary and hotel reservation, and we'll get started organizing the rest. With the right Loreto airport transportation, you can ensure your vacation will get off to a great start.
**The transportation is exclusively from the Loreto International Airport to Villa del Palmar at the Islands of Loreto. Stops in between these two points is not permitted.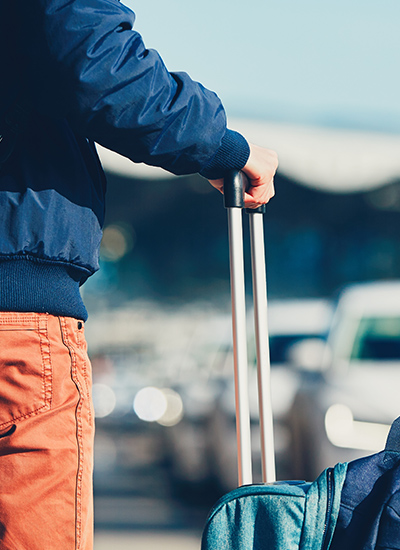 We kindly request that you schedule your Loreto airport transportation at least 72 hours in advance so that we have sufficient time to organize your airport pickup. Loreto sits about a half hour from Villa del Palmar at the Islands of Loreto, which means we'll also need you to arrive at the resort lobby at least 3 hours ahead of your scheduled departure time. Thank you for entrusting us with your Loreto airport transportation.
Interact with us
Alan C

UNBELIEVABLE Villa del Palm...
Great resort, excellent staff, beautiful golf course, excellent food and service, beach amazing, it was really unbelievable, more than i expected, better than the pictures...i am going back...
360 Estrella

A very unique and beautiful...
A very unique and beautiful setting Opinión sobre el Villa del Palmar Beach Resort & Spa at The Islands of Loreto Opinión escrita Hace 6 días Traductor de Google This was our fourth time to visit…
Happyloreto

Each trip we are even more ...
 Our room is exceptionally clean and it feels like home! The maid service is amazing, they are sweet and kind and ready to please. The Reception is highly knowledgeable and Sahariana did a…
Bonsaiman99

Totally Amazing, Relaxing, ...
We have been coming here yearly for the past seven years (it only opened eight years ago) and each year we love it even more than previously. The staff, the location, the facilities and the ambience…
2018 Heather

The most amazing hidden tre...
This was the most amazing vacation. We were treated like kings and queens during our entire stay.All the staff we encountered were amazing and truly wanted our stay to be the best. Everything from the…
Lwazz

Lovely resort
Resort is beautiful and staff are lovely! From the moment we arrived to when we (sadly) had to leave, we felt taken care of. Food is great with lots of options. The beach is amazing and warm, and the…
701golden

Dolphins galore, good food,...
First of all, I can't say enough about the staff that waited on us throughout our trip! I have to specifically mention Abraham, Alex, Roberto, Rafa, Luis, Benjamin, Manny, Miguel and Armando. They…
Parhelion Cellars

Above and Beyond Expectations
There is something really special about this particular resort. Nothing but smiles and new friends to be made. It might be the beautiful location and the fact that the waters are protected. Nothing…
Theresag78883

That's why we keep coming b...
As always, it is the best place where we can spend our vacations. This time we came with two other couples, and we tried a lot of new things (We even went to the town!) Samantha at the lobby was a…
Anskyone

Incredibly Relaxing 2nd Vis...
Came back a year later and things are just as beautiful and relaxing as a year ago. Some overall hotel/property improvements since, service is still great, food is excellent and activities are…
Dkpmep

Best Kept Secret In Mexico…!!
If you can handle world class views and are looking for the perfect place to recharge your batteries...Look no further.
Loloo2020

Great Family Friendly Resor...
This is our 3rd time at the Villa del Palmar in Loreto and we highly recommend it. We travel with 3 generations and there is something for everyone! 
5678dancemom

An Absolute Treasure
We love our stays at the Villa Del Palmar in Loreto. This hidden gem is quiet, relaxing and unexpectedly at the forefront of food trends and hospitality.
Bobbi789

Love this place
Loreto is a one of a kind, off the beaten path with no solicitors. The spa is to die for, the food is excellent, and the staff is like no other. Kind, caring, personable, and helpful. I'd go back in a…