Published on 08/01/2020
What Are the Best Things to Do in Loreto with Your Family?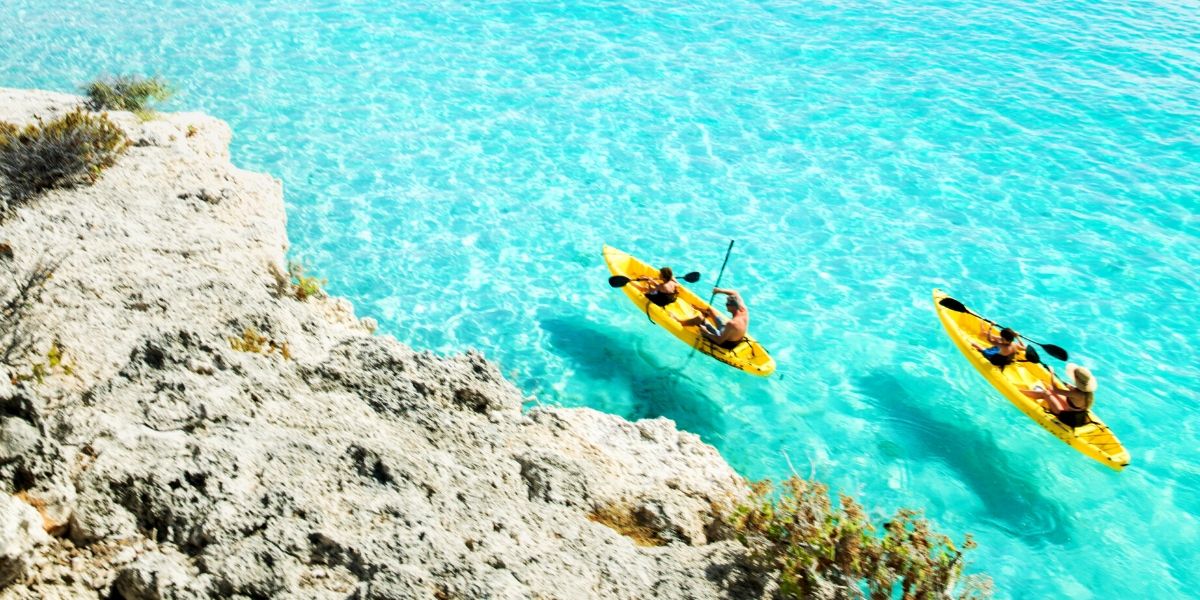 Loreto Mexico is one of the most tranquil coastal destinations for families where you can enjoy the diverse beauty and culture of the country while escaping the crowds of major tourist towns. It's maintained its small-town charm with friendly hospitality as new luxurious resorts and modern developments have become a part of the local community. For the best family vacation, Loreto is a safe and exciting choice. Whether your kids are grown or still little, there's plenty of things to do in Loreto Mexico the whole family will enjoy. Head out to sea or ride into the desert to discover the wonders of the Baja Peninsula.
What are the Best Family Activities in Loreto Mexico?
If you find yourself asking, what are the best things to do in Loreto Mexico with kids, here you'll find the answer.
1. Discover Life Under the Sea
When it comes to what to do in Loreto Mexico, the Sea of Cortez offers endless possibilities. Kids of all ages can sail out to sea to watch the whales who spend their winters in Loreto. Spotting them breach and lift their tails into the air gives families a glimpse into life under the sea. To explore more of the Sea of Cortez, snorkeling is one of the best things to do in Loreto Mexico as a family. With a snorkel and life jacket, kids can spot tropical fish darting along coral formations of the coast. Learning about the unique ecosystem in the ocean enriches your vacation and adds wonder to your adventures.
2. Enjoy Some Friendly Golf Competition
Many people travel to Loreto for the legendary golfing. However, these courses that combine natural beauty with technical challenges aren't just for adults. Introducing the next generation to golf is even more exciting as you play through the canyons and up to the cliffs surrounding Loreto. You'll be treated to breathtaking views and get some gentle exercise in the fresh air. For what to do in Loreto Mexico as a family, try adding a little friendly competition to your stay by playing through several holes or playing on the putting greens.
3. Take a Ride on the Wild Side
Those with high energy who aren't afraid to get a little dirty will scream and laugh as they ride ATVs over rugged trails in the deserts of Mexico. As you escape from town, you'll be met by hidden treasures tucked into the rolling hills, showing off the unique biodiversity of the Baja Peninsula. While older kids can take their own ATV, younger kids can ride along with mom and dad over the rocky paths.
4. Dive Into the Water
What to do in Loreto Mexico includes some of life's simplest pleasures: pool days and beach trips. Hanging out by the resort pool or wandering along the shore is filled with possibilities for fun: sandcastles, cannonball contests, swimming laps, splashing in the waves, and jumping into the water. As you spend your afternoon under the warm sun, remember to apply sunscreen 30 minutes before heading out and to reapply every two hours. Protecting your skin and drinking plenty of water will help you stay healthy and happy throughout your vacation.
There's a wide variety of things to do in Loreto Mexico, but what makes them magical is experiencing the wonders with those you love. From the simple pleasure of sharing a meal together to whale watching, taking time to build lifelong memories as a family is a priceless experience, and these activities and tours will make your trip unforgettable.
Interact with us
Alan C

UNBELIEVABLE Villa del Palm...
Great resort, excellent staff, beautiful golf course, excellent food and service, beach amazing, it was really unbelievable, more than i expected, better than the pictures...i am going back...
360 Estrella

A very unique and beautiful...
A very unique and beautiful setting Opinión sobre el Villa del Palmar Beach Resort & Spa at The Islands of Loreto Opinión escrita Hace 6 días Traductor de Google This was our fourth time to visit…
Happyloreto

Each trip we are even more ...
 Our room is exceptionally clean and it feels like home! The maid service is amazing, they are sweet and kind and ready to please. The Reception is highly knowledgeable and Sahariana did a…
2018 Heather

The most amazing hidden tre...
This was the most amazing vacation. We were treated like kings and queens during our entire stay.All the staff we encountered were amazing and truly wanted our stay to be the best. Everything from the…
Lwazz

Lovely resort
Resort is beautiful and staff are lovely! From the moment we arrived to when we (sadly) had to leave, we felt taken care of. Food is great with lots of options. The beach is amazing and warm, and the…
701golden

Dolphins galore, good food,...
First of all, I can't say enough about the staff that waited on us throughout our trip! I have to specifically mention Abraham, Alex, Roberto, Rafa, Luis, Benjamin, Manny, Miguel and Armando. They…
Parhelion Cellars

Above and Beyond Expectations
There is something really special about this particular resort. Nothing but smiles and new friends to be made. It might be the beautiful location and the fact that the waters are protected. Nothing…
Theresag78883

That's why we keep coming b...
As always, it is the best place where we can spend our vacations. This time we came with two other couples, and we tried a lot of new things (We even went to the town!) Samantha at the lobby was a…
Anskyone

Incredibly Relaxing 2nd Vis...
Came back a year later and things are just as beautiful and relaxing as a year ago. Some overall hotel/property improvements since, service is still great, food is excellent and activities are…