Published on 29/03/2019
Giving Back on Vacation at Villa del Palmar at the Islands of Loreto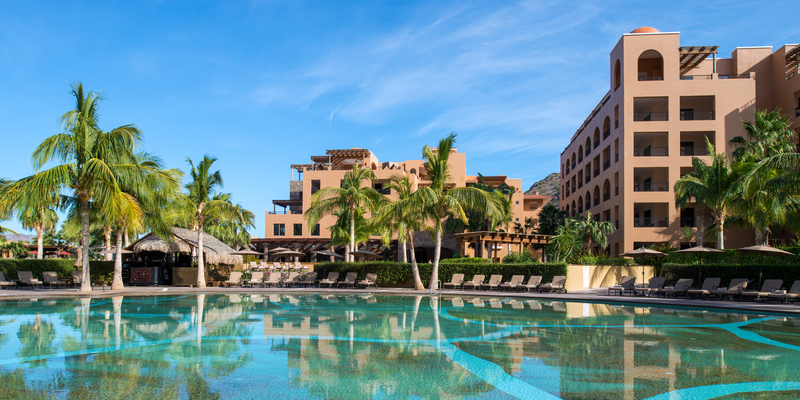 Traveling the world is an incredible experience that opens your eyes to vibrant cultures and ancient wonders, and your journeys can also provide you with an opportunity to give back and make a difference in the world. At Villa del Palmar at the Islands of Loreto, we recognize our responsibility as a leading organization in the community and the importance of giving back to the community who makes Loreto Mexico such a warm and welcoming place to visit. In partnership with Eagle Wings Foundation, the Villa del Palmar Loreto all inclusive resort is making it easy for guests to figure out how to help by inviting visitors to bring gently-used clothing with them to donate to the community, bringing meaning to vacations and assistance to those who need a helping hand.
The Eagle Wings Foundation has been one of the steady Mexican charity organizations in Mexico for several decades and with the opening of Villa del Palmar Beach Resort & Spa in Loreto Mexico, the organization was able to spread its wings north into the Baja California Peninsula. Inspired by the friendly faces and welcoming hearts in Mexico, founders of The Villa Group Resorts and philanthropic guests who had been vacationing with them joined together to figure out how to help the poor and needy who lived just a short drive from some of the most popular tourist destinations. Today, Eagle Wings Mexico serves children, adults, and elders in all the communities where there is a Villa Group Resort, including Loreto Mexico. Providing grants, donating medical supplies, volunteering, serving warm meals, delivering Christmas presents, and helping visitors with donations pick up programs are just of a few ways that the organization brings smiles to local families' faces and supports the community.
No matter how long you stay at the Villa del Palmar Loreto all inclusive resort, you become part of this small, tight-knit community. When you choose to donate clothes to Mexico, you're taking an active role in making the city a better place for everyone and helping families grow stronger. Eagle Wings Mexico designed their Bring-A-Thing program to make it easier for travelers with a donations pick up location located directly in the lobby of major resorts. When guests check in at Villa del Palmar at the Islands of Loreto, they can leave their Mexico donations with resort staff, starting their vacations on a positive note and leaving room in their suitcases to take home souvenirs. The Eagle Wings Foundation will then partner with local Mexican charity organizations including Albergue Venustiano Carranza (Loreto shelter), Albergue San Javier (shelter), Casa Hogar DIF (Loreto Children's home), and the Asilo de Ancianos Mulegé-Loreto (Senior Citizen's home) to distribute clothes throughout the community, to everyone from newborn babies to elderly citizens.
Because these Mexican charity organizations serve such a broad cross section of the community surrounding Villa del Palmar Loreto, you can donate clothes to Mexico for babies and toddlers, teenagers, working adults, or even grandparents. Each group in society faces their own struggles, and your Mexico donations will make their days a little brighter and easier. As you sort through your closet to donate clothes to Mexico, make sure all the items you bring are in good condition and clean. If you're looking for how to help the local community, simply bringing that shirt you never wear or the jeans your son outgrew is about as easy as it gets.
With a simple donations pick up location at Villa del Palmar at the Islands of Loreto, you'll be giving aid to the community that will show you all the warmth and hospitality of Mexican culture. Your Mexico donations will go straight to the neediest members of the community, reaching out a helping hand to encourage them and keep them safe. On behalf of the city and Eagle Wings Mexico, we thank you for being part of our community and giving back with your gently-used clothing donations.