In light of the current situation, we are aware that many of you may have questions or concerns regarding travel to Loreto and/or your upcoming reservations. We assure you, we are here to help in any way we can.
Please contact the resort directly at
+52 (613) 134 1000
or by email at
reservaciones.vdpl@vgloreto.com
should you need information or have any questions you'd like answered.
Published on 22/02/2019
Rave Reviews as "Mexico's Newest Must-Play"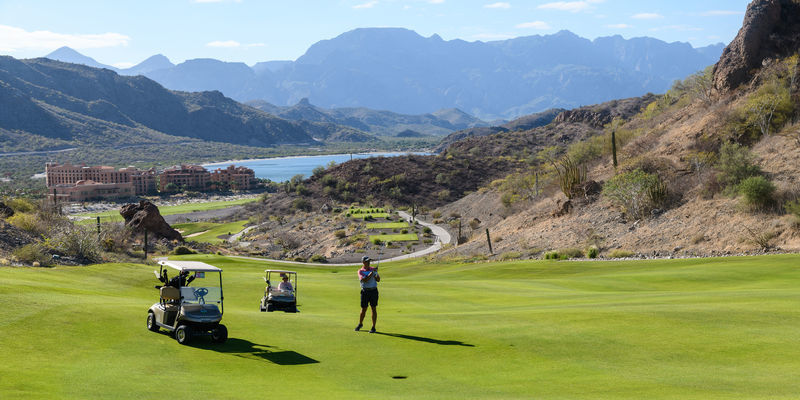 Randy Williams, writer for GolfPlus Magazine, recently reviewed TPC Danzante Bay, leaving behind rave reviews for the Loreto golf course. In the four-page spread, which begins on page 58 of the February edition (page 52 of the online viewer), Williams describes the elements at TPC Danzante Bay that make it "Mexico's Newest Must-Play." In his words its the "scenery and playability" of the course that make it the ideal destination for a round of golf. "It is a layout where one can golf year-round in a playerfriendly setting that brings into play many natural components including the desert, mountains, waters and canyons." For more information about the course and the golf resort, Villa del Palmar at the Islands of Loreto, check out Williams piece here: https://bit.ly/2NnTKQM
Alan C

UNBELIEVABLE Villa del Palm...
Great resort, excellent staff, beautiful golf course, excellent food and service, beach amazing, it was really unbelievable, more than i expected, better than the pictures...i am going back...
360 Estrella

A very unique and beautiful...
This was our fourth time to visit Danzante Bay and the Islands of Loreto. Inour opinion, Villa del Palmar is the crown jewel of the Villa Group offerings. It features a wonderful, tranquil…
Happyloreto

Each trip we are even more ...
Our room is exceptionally clean and it feels like home! The maid service is amazing, they are sweet and kind and ready to please. The Reception is highly knowledgeable and Sahariana did a…
Bonsaiman99

Totally Amazing, Relaxing, ...
We have been coming here yearly for the past seven years (it only opened eight years ago) and each year we love it even more than previously. The staff, the location, the facilities and the ambience…