Published on 27/02/2021
Loreto Mexico: A Playground for Wildlife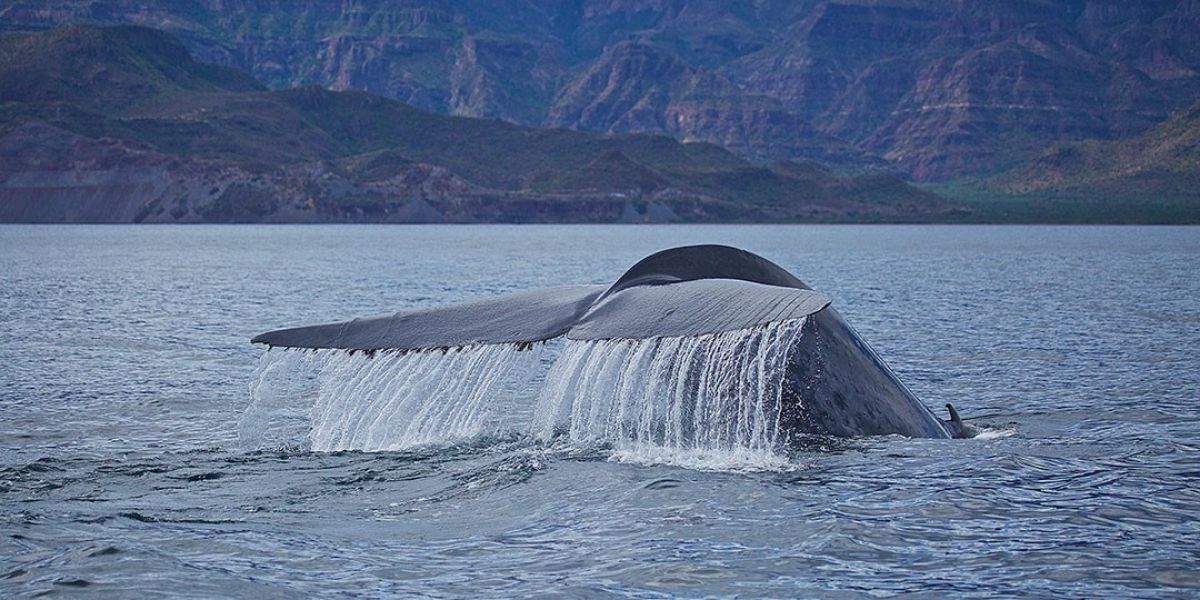 For centuries, Baja California Sur has been home to all sorts of marine life and land creatures, and thanks to sustainable development and governmental protections, the wildlife in Loreto Mexico continues to flourish in their natural habitats. Whales and dolphins splash in the sea, as tropical birds soar overhead. While the luxury resorts and gourmet restaurants make this an ideal spot to vacation, it's the animals of Loreto who are the true attractions. Whether you book tours in Loreto to explore the land and sea or head out on your own, you'll spot a variety of animals flourishing here.
Whales
The biggest animals in Loreto are humpback and grey whales, but because of their migratory patterns, they'll only be spotted in the waters off the coast of Mexico between December and March. You might be able to spot them shooting water into the air from shore, but the whale watching tours in Loreto are your best choice for seeing them. As you sail around the Islands of Loreto, you'll be able to see them breaching the surface of the water and waving their tails in the air.
Dolphins
It's always exciting to spot dolphins playing and jumping in the ocean, and while you could see them from shore, your chances of spotting them are even better out at sea. Taking sailing trips, fishing expeditions, and whale watching tours in Loreto will bring you closer to their natural habitat, and it's not uncommon to see a dozen of them jumping right alongside the boat.
Birds
No matter where you go in Loreto, you'll see seagulls and frigate birds gliding overhead and calling to each other, but the most famous fowles are the blue-footed booby birds. Studied in the Galapagos Islands by scientist Charles Darwin, blue-footed booby birds build their nests on the Islands of Loreto, and sailing out to Coronado Island gives you the chance to spot them. These tours in Loreto usually include hiking, snorkeling, and paddleboarding as well.
Whale Sharks
The Sea of Cortez is teeming with all sorts of marine life, and getting to swim alongside them in their natural habitat is an experience like no other. There are lots of spots to snorkel in Mexico, but Loreto is one of the few places where you can snorkel with whale sharks. These gentle creatures spend their days feeding on small fish, and since they pose no threat to humans, it's one of the most unique Loreto activities.
Sea Lions
The wildlife in Loreto Mexico also includes the playful sea lions who love to lounge on rocks and dive through the water around Coronado Island. While they might seem noisy and loud out of the water, once they dive below the surface, they're slick and swift as they hunt down fish. Taking time to watch them splash in the water and bask in the sun is the highlight of sailing around the Islands of Loreto.
Tropical Fish
There are almost 900 types in the Loreto Bay National Marine Park, some of which can only be found here. Angelfish, pufferfish, and butterflyfish are just a few species you might see while snorkeling. In deeper parts of the ocean, big game fish make deep-sea fishing a thrilling adventure. While some types of fish, like grouper and snapper, can be found year-round, others, like roosterfish and tuna, only come into the water around Loreto during certain seasons.
Land Mammals
While the sea life in Loreto is truly captivating, there's a variety of unique mammals living in the deserts and mountains of Baja California Sur, and going for a hike or ATV ride gives you a chance to spot them. The wildlife in Loreto Mexico includes coyotes, foxes, bobcats, and raccoons, most of which tend to avoid human contact. In the mountains, you're more likely to spot mule and white-tailed deer. Some species, like the desert bighorn sheep, have suffered from overhunting but are starting to thrive again in Baja California Sur. There's also a variety of jackrabbits in the areas, some that can only be found here and some that are endangered. If you encounter wildlife in Loreto Mexico, it's best to watch and snap photos from a distance, respecting their natural habitats.
You never know what wildlife you'll see when you head out on an adventure in Loreto Mexico, and all of it will leave you astounded with the beauty and diversity of our planet. From the depths of the sea to the mountain peaks, the wildlife in Loreto Mexico is an important part of the ecosystem, and protecting their habitats is a priority for the community.
READ MORE ARTICLES:
11 Things Loreto Mexico is Known For
Loreto Mexico Weather Throughout the Year
25 Stunning Photos That Will Make You Want To Travel To Loreto, Mexico